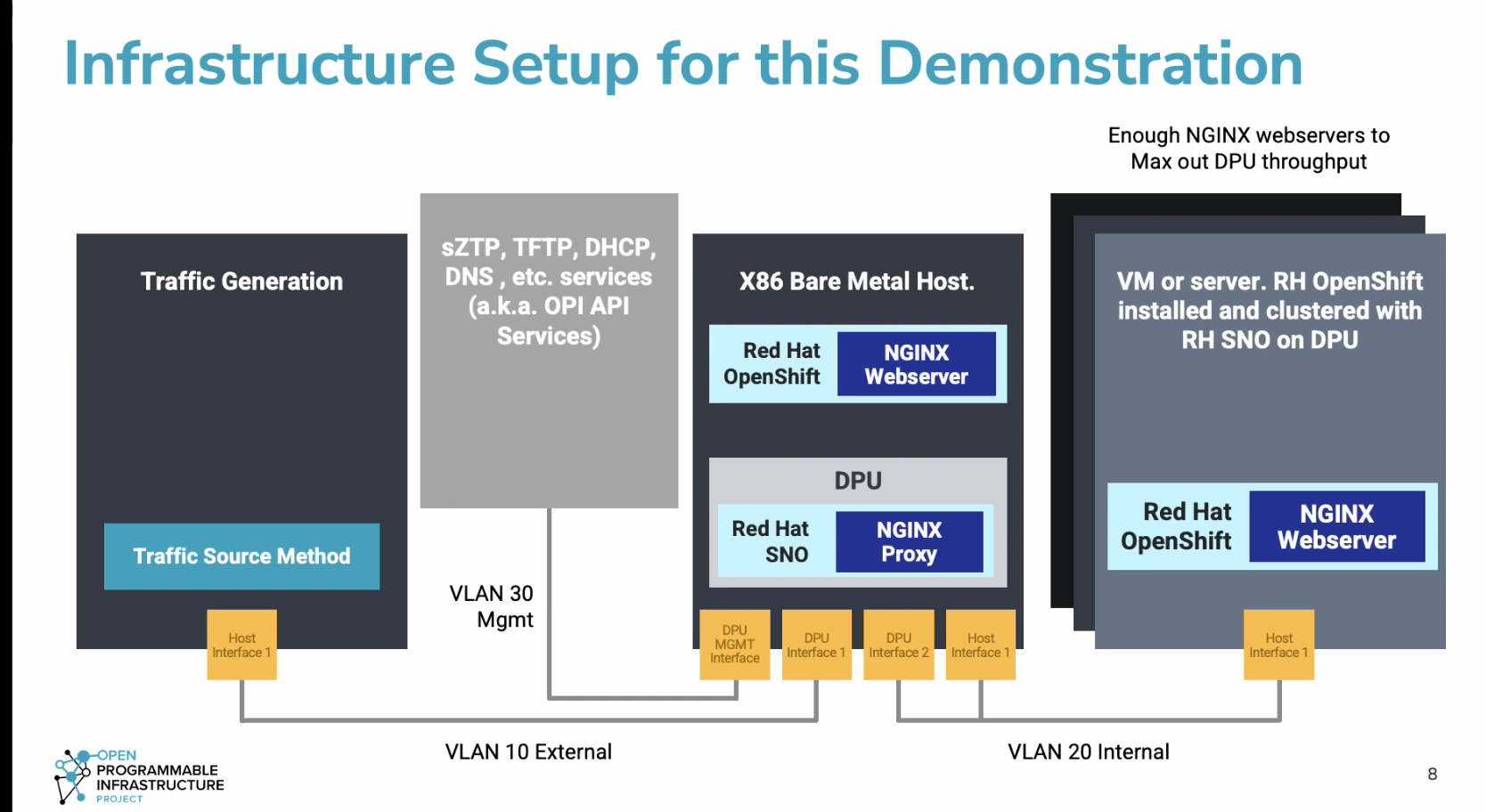 Last month, Open Programmable Infrastructure (OPI) Project's premier members Marvell Technology, F5 and Arm introduced the first-ever use case demo built on the OPI framework at OCP Global Summit.
This demo paves the way for using the OPI framework to offload key infrastructure management services like security, load balancing, and API gateways from the host CPU to the DPU. This will lower cloud and data center operator's TCO and increase their general compute capacity by freeing up CPU cores for more user applications.
Specifically, the demo use case is an F5 NGINX container acting as a proxy for traffic destined to a workload running on either the DPU host or on separate hosts. The NGINX container is running in a single node OpenShift installation on the Arm® Neoverse™-based Marvell OCTEON 10 DPU.
Watch the demo video here: